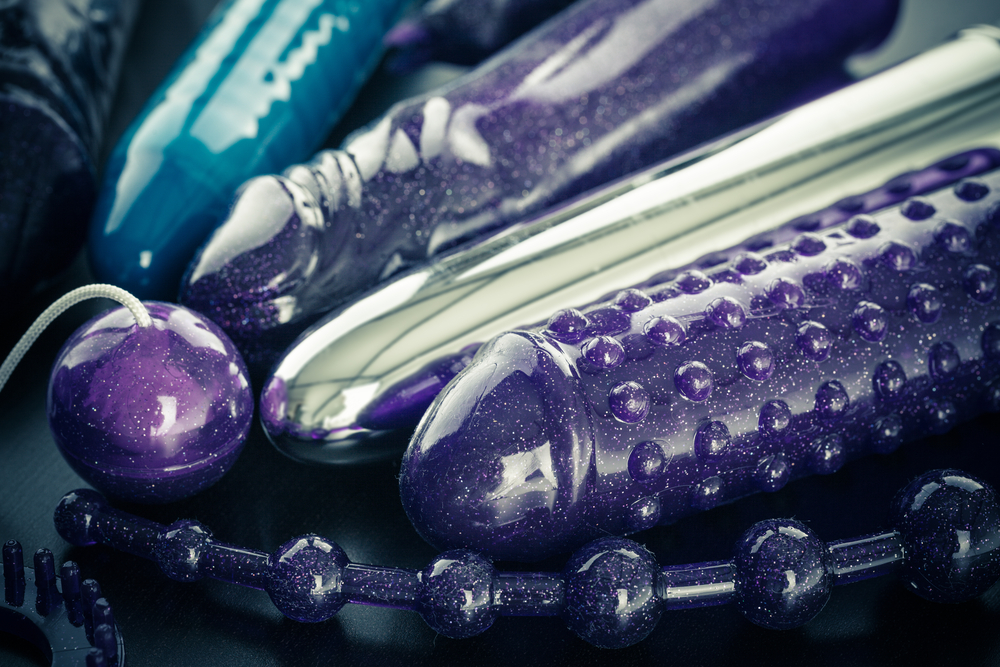 Sex toys are any object or machine that contributes to sexual stimulation and pleasure. So, basically, this could be pretty much anything. Toys can be used by a single person, or by more. They increase our physical capabilities, but also provide unfamiliar sensations that make things more interesting.
Some of the most popular toys include vibrators, dildos, cock rings, butt plugs, the Fleshlight and sex dolls. More and more toys these days have battery power which can add variety in sensation and intensity. There've been toys all through human history for naughty adults, but surely the pinnacle of all this lusty innovation is the Fucking Machine itself, which is exactly what it sounds like. You strap in, and it fucks you. And btw, everyone else is getting off on the videos online.
Humans, we are so creative.
Check out more fucking things you can do alone or with others:
Masturbation
,
Porn
,
Phone Sex