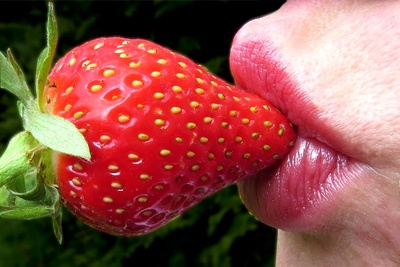 Oral sex refers to all the sexual practices that involves the lips or tongue being placed on one partner's genitals. Some more technical names for oral sex are cunnilingus, anilingus and fellatio. These are more colloquially known as eating pussy, eating ass, and the classic blowjob. Oral sex gave birth to the infamous 69 position, where each partner is giving the other oral sex at the same time.
There's hardly a spot on your body more sensitive and that can create so many sensations than your lips, mouth and tongue. Your mouth can be used to suck, lick, nibble and kiss all the other erogenous zones- cock and balls, pussy, ear lobes, fingers and toes, nipples and so on.
After sex (and of course an orgasm) wait a second and then use your mouth to get busy again, the highly sensitive bits of a pussy or cock will often be ready to send shock waves through your partner again.
If you're interested in this, also have a look at:
Facesitting,
Ass Play,
Handjobs
Photos Pixelio: Rheindahlen, Wagschal p>