Role Play
Role Play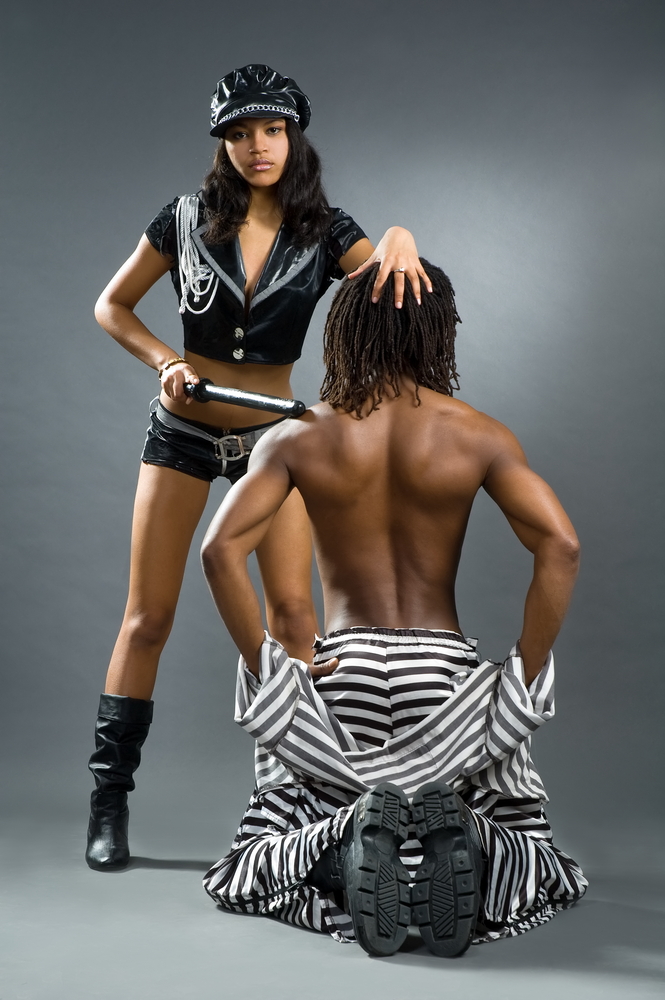 Role play (not just for D&D nerds!) is when people plan clothes, locations and interpersonal dynamics to for actions leading up to sexual activity. Most of us think about the sexy nurse and the patient, or the schoolteacher and the student, but it can be less corny and more subtle than that. Some couples play at being strangers having a one-night stand, and of course there is plenty of inspiration to be found in BDSM.
Dominance and submission, psychological games, or spanking and the like can all be part of role playing. Role plays are a healthy and safe way to add variety to a relationship. The fantasies are often not literal, but generally use themes of power, innocence, fear, comfort, authority, unpredictability or tenderness, that on some level appeal to us. If all partners involved can have fun and get off, role playing can open up unlimited new worlds.
If you're interested in this you could also have a look at:
High Heels
,
Women's Lingerie
,
Uniforms
Discussions and topics about Role Play
I´d like to know what was your sex record during one day? I have days where all I want is to stay in bed the whole time and do nothing else but fuck…I'm sure you know the feeling If I remember right ...
Hi world ,do sex every day,its medical health ...
This is for all the females here on Fuck.com In the morning I'm usually really in the mood... I'm a biiiig (hah) morning sex person, and love to have a lady next to me when I wake up.. Ideal ...
Articles about Role Play
Sex columnist, photographer and sex blogger Molly Moore responds to a reader who's afraid to go outside their sexual comfort zone. How do you go about sexual experimentation and comfort zones with you ...
Sex columnist, photographer and sex blogger Molly Moore gives her best advice to a woman wondering whether or not she should live out her sexual fantasies. Dear Molly I have a lot of sexual ...
Sex columnist, photographer and sex blogger Molly Moore gives her best advice on all things pegging, anal sex, and strapon dildos to a woman whose boyfriend wants to try pegging. Dear Molly ...
Members who are looking for Role Play
Just your average middle age guy who loves to eat pussy for hours. Love outdoor play, dominant woman, party and play with kinky couple, anything ou...
Fetish, BDSM and Bizarre
●
200km
around
USA
,
Pickens
Voluptuous bi dominant seeks intelligent, daring playmates. Trust, honesty, communication, respect - these create an environment where liberation a...
Fetish, BDSM and Bizarre
●
27
to
55
years ●
50km
around
UK
,
Guildford
No strings attached sexual fun, so many ways to play. I have the toys now I need the boys and/or girls. Tell me what your fantasy is and I'll tell ...
Friendship, parties and leisure
●
25
to
40
years ●
10km
around
USA
,
Boston
So, I am unsure what to write here. Should i go all in and describe that i'm a sex crazy person or just an interested guy?))
Everything starts wit...
Fetish, BDSM and Bizarre
●
20
to
40
years
Italy
,
Firenze
Similar terms for Role Play
Similar terms: Doctor and Nurse, Doctor Games, Nurse Games, Gynecologist and Patient, Teacher and Student, Young/Old, BDSM, Adult baby, Pony Play, Age Play, Infantilism, Fantasy, Animal Roleplay, Sex, Role Play, Role Playing, Safe Word,