Nymphomania 
Nymphomania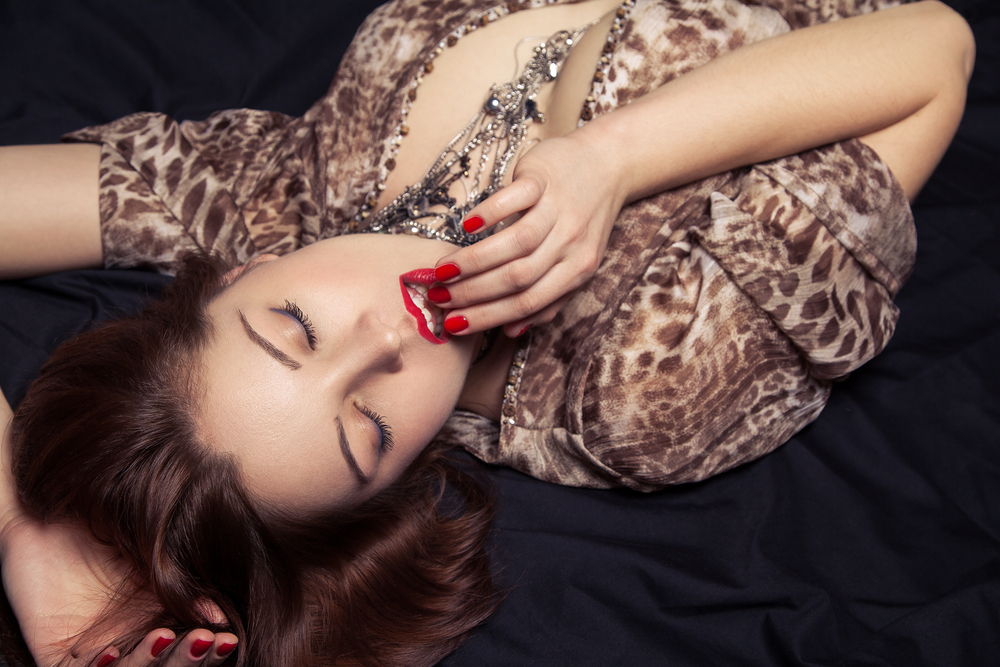 Nymphomania is a clinical term, since a mania means an obsession or a compulsion. Since it involves the titillating idea of a woman who has an insatiable appetite for sex with different partners, the concept has become a pretty popular idea in mainstream culture. Women can obviously have significant sex drives, wether it's with strangers or partner(s), without being compulsively driven to sex. When it is a compulsion it can be considered a psychological condition, with the problem being that the addict engage in sex all the time, but get very little joy out of it. For men, the same condition is known as Satyriasis.
People often just use the phrase casually, meaning someone who has a high sex drive and does really enjoy themselves. This misunderstanding of the term has become more and more positively seen in pop culture.
If you liked this topic, also have a look at:
Fuck Buddy
,
Group Sex
,
Fucking
Articles about Nymphomania 
Looking for sex tips or relationship advice? Look no further! Sex columnist, photographer and sex blogger Molly Moore replies to a woman who fears her high libido is hurting her relationship. ...
Being poor and horny can be a drag if you're looking to spice things up with a sex toy. Your hand (or partner) is great, but sometimes you want to feel something different. Maybe you want to try out a ...
Exploring the ass and ass play The ass and therefore ass play is truly a wonderful thing. The buttocks are a maze of sensitive nerve endings, and just inside the tender anal cavity of men ...
Members who are looking for Nymphomania 
Similar terms for Nymphomania 
Similar terms: Nymphomania, Horny, Nymph, Nympholist, Nymphomaniac, Sex Addict, MILF, Nymphomaniacs Promiscuous,