Snowballing
Snowballing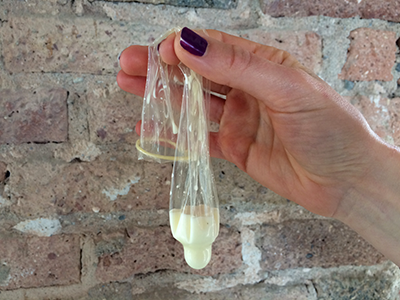 Cum shots don't always end up on someone's face. It's also hot as fuck to aim for an open mouth, and watch the sperm drip down from the receiver's sensuous lips.

Lots of people like it when cum is ejaculated onto other body parts. Where it can then be licked up or massaged sensually into the skin. Everyone has a different preference: some like it on their breasts, hands, ass, feet or abdomen. But the list doesn't end there!
At orgies or sex parties there's often the role of a cum slut or sperm bitch (not the most PC term but that's what it is). This person receives all the ejaculated cum at the party and is usually followed up with a golden shower.

Snowballing
Snowballing is holding the sperm in your mouth after a blowjob (no swallowing) and then passing it (with a sperm filled kiss!) back to your partner or on to someone else if there's more than just the two of you. Get creative! If you like sperm and can't stand to see it wasted on sheets and upholstery (or wherever else it could end up) then sperm play is definitely for you...

Looking for more sperm filled adventures? Then read on:
Gangbang, Cum Swallowing, Squirting
Discussions and topics about Snowballing
Does the penis size really matter? ...
Hi, When I have sex I love to cum on the the woman's tits or in her face, and then let her lick it off. I'm wondering what the general opinion about this is among women, is this something w ...
Articles about Snowballing
It's confession time! Fuck.com's new erotic series about first-time experiences starts with reliving a steamy first time in a threesome. As a big advocate of communication, I like talking thi ...
Sex columnist, photographer and sex blogger Molly Moore gives her best advice to a woman wondering whether or not she should live out her sexual fantasies. Dear Molly I have a lot of sexual ...
If there's one thing I've learned since I've been writing an agony aunt column, it's that people are really really into the idea of having threesomes. I get questions about this all the time - so I th ...
Members who are looking for Snowballing
Similar terms for Snowballing
Similar terms: Jizz games, Cum Swallowing, Cum, Cumshot, Cumshots, Ejaculation, Cum Swap, Bukkake, Creampie, Snowball, Anal Cum Swap, Snowball, Threesome, Snowballing, Cumswap, Felching