Scratching
Scratching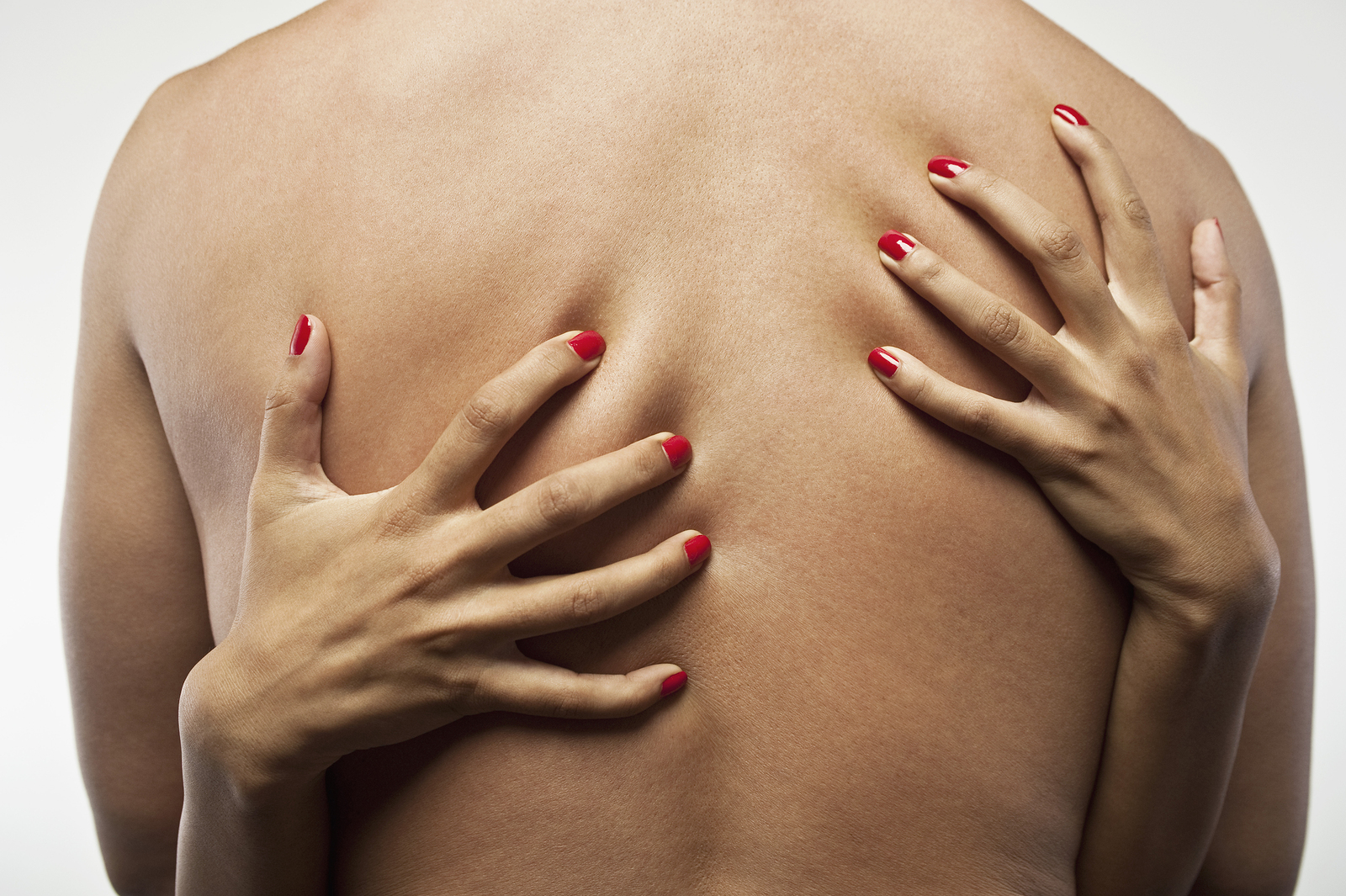 Scratching is an erotic activity that's most often done by women, but is enjoyed by both sexes. It can heighten the intensity of an encounter and feel like a naughty way to leave your mark on a hot partner. Since nerve-endings are being affected, the feeling can increase sexual pleasure, but of course it can also cause injury. It's often a part of BDSM play, and should happen with the same level of consent as other acts.
You might think scratching is always deliberate, or some kind of unspoken release of aggression, but often women can scratch a partner just because they're convulsing in such an intense orgasm that even their fingers lose control. It's most likely to hurt if she's grabbing on too hard, so the partner needs to speak up if they find this unpleasant. The position can be changed or her hands can be repositioned to avoid any unpleasantness.
Dig your nails in and read more about how sweet pain can be:
BDSM
,
Bitting
,
Handcuffs
,
Sadomasochism
Articles about Scratching
It may no longer be the place where everyone starts their kinky explorations, but spanking remains one of the easiest games you can play with a partner – or several. Unlike a lot of fetish-related pra ...
Looking for something fun and sexy to do this week? Maybe you want to learn a new trick? Or meet some fresh faces? Your search has finally fucking ended. Fuck.com has done the work for you and gathere ...
Male sensuality remains a mystery it woman even though they might believe that they know their way around a man's body. A quick tweak of the nipples, a rub of the balls and then straight o ...
Members who are looking for Scratching
Similar terms for Scratching
Similar terms: Fingernails, Sweet pain, Scratch Marks, Wild Sex,