Foreplay
Foreplay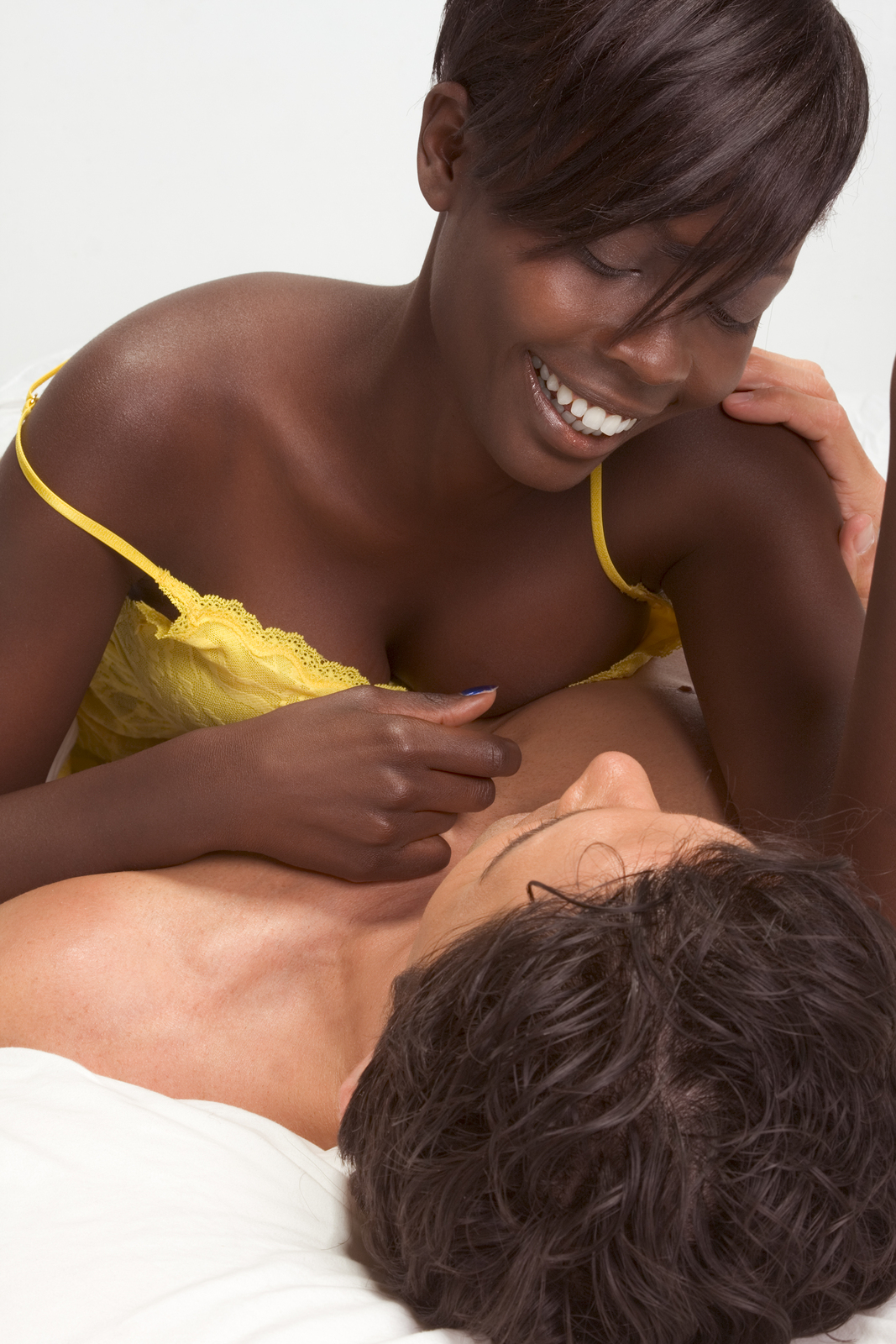 Foreplay is all the fun stuff that happens before fucking. Everybody involved should be getting more and more turned on as you caress, squeeze, kiss, rub and undress one another. Studies (not sure we needed a study for that, but okay) have shown that men and women often have very different ideas of what foreplay is and its importance. While for women longer foreplay is much more important, men sometimes have little imagination about what the fuck they should be doing. This can be a pretty big barrier to a satisfying straight relationship.
A woman's pleasure is greatly intensified when her partner pays attention and puts thought into the fun outside the thrust. With couples where one partner has a tendency to rush things; it's good to be intentional about planning enough time for the foreplay to lead up slowly to intercourse. This requires cooperation and communication, but the payoff is huge.
A bit clueless as to what else is involved in foreplay? Here are some sexy ideas:
Blindfolds
,
Vanilla
,
Handjobs
,
Striptease
Discussions and topics about Foreplay
I read the blowjob guide article (https://www.fuck.com/community/magazine/fucking/giving-receiving-complete-guide-blowjobs/) in the magazine here, super interesting! Does anyone have any other tip ...
I just thinking what guys think when he got to message parlor n gets a nuru oil massage by a sexy therapist How he control his sex desire? And what about girls/ladies when they find handsom ...
Articles about Foreplay
Sex columnist, photographer and sex blogger Molly Moore responds to a man who feels guilty about getting aroused after getting a massage. Dear Molly A friend booked me a massage as a treat. ...
Sex columnist, photographer and sex blogger Molly Moore gives her best advice to a woman wondering whether or not she should live out her sexual fantasies. Dear Molly I have a lot of sexual ...
Sex in the shower is fun. It's hot (sometimes literally), it's intimate, and it provides lots of varied and exciting sensations. And like any kind of fucking, it's better if you know what you're doing ...
Members who are looking for Foreplay
I love foreplay. Kissing makes me hot. Hold me until we are warm. Maybe we just fall asleep. That's ok with me. I love tasting a woman. I will not ...
One Night Stand
●
40
to
60
years ●
25km
around
USA
,
Burlington
Similar terms for Foreplay
Similar terms: Making Out, Kissing, Cuddling, Touching, Caressing, Massage, Massaging, Striptease, Oral, Blowjob, Fingering, Handjob, Jerk Off, Footjob, Oral Sex, Fellatio, Cock Sucking, Cuddles, Teasing