Biting
Biting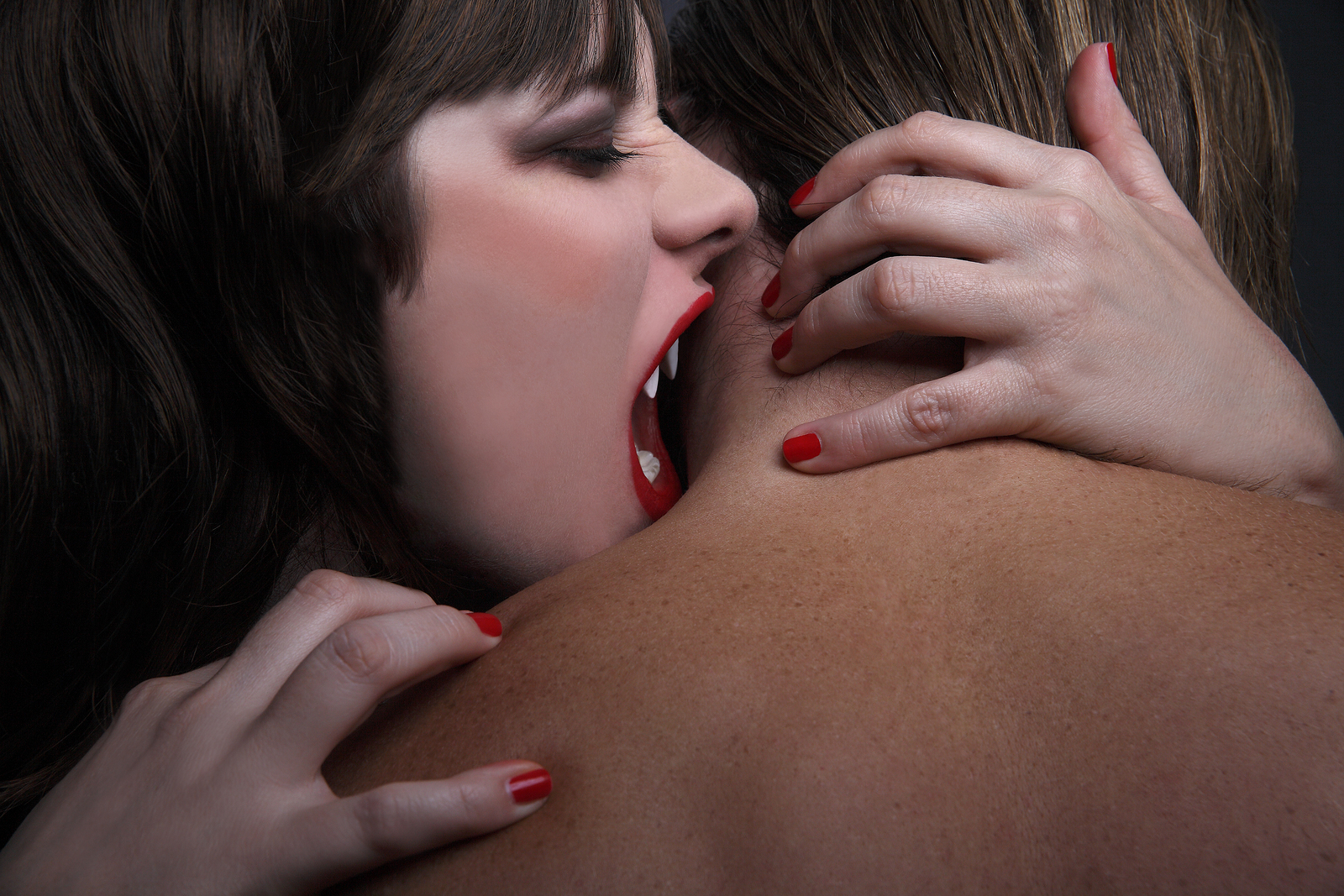 Biting can be super sexy and for some it's an instant turn on. When your partner(s) likes biting it's a free-for-all leaving 'love marks' all over. The intensity is what drives them wild. Sweet pain can be sexy as fuck. A lot of people also take this sexy vampirism into a delicious role play scenario. Hello Dracula.
While some get all hot and bothered others find biting a big turn off. They might not like the marks it can leave or it's too intense. Or it's simply not their thing. Consent is an important rule of thumb to follow here. Intensity is always good for fucking as long as it's mutually agreed upon.
So for those sexy vampires out there, make sure you have a safeword for when it gets too crazy. Or for those trying it out, whispering a a quick 'You like it like that' goes a long way in keeping your partner(s) happy.
Sink your teeth into these links:
Bizarre
,
Dirty Talk
,
Scratching
,
Female Domination
Articles about Biting
There are many phrases and words women hate to hear in bed. These can vary dramatically, from simply coming across as untactful to seeming pretty insulting. Here's a guide to how not to fuck up, or at ...
1. Sometimes we just get a little bored If we fake an orgasm it's often just a polite way of saying "wow, you really get me wet, but right now I'm nowhere near so here are a few shudders a ...
Members who are looking for Biting
Similar terms for Biting
Similar terms: Nibbling, Gnawing, Lip Biting, Nipple Biting, Cock Biting,