Domination
Domination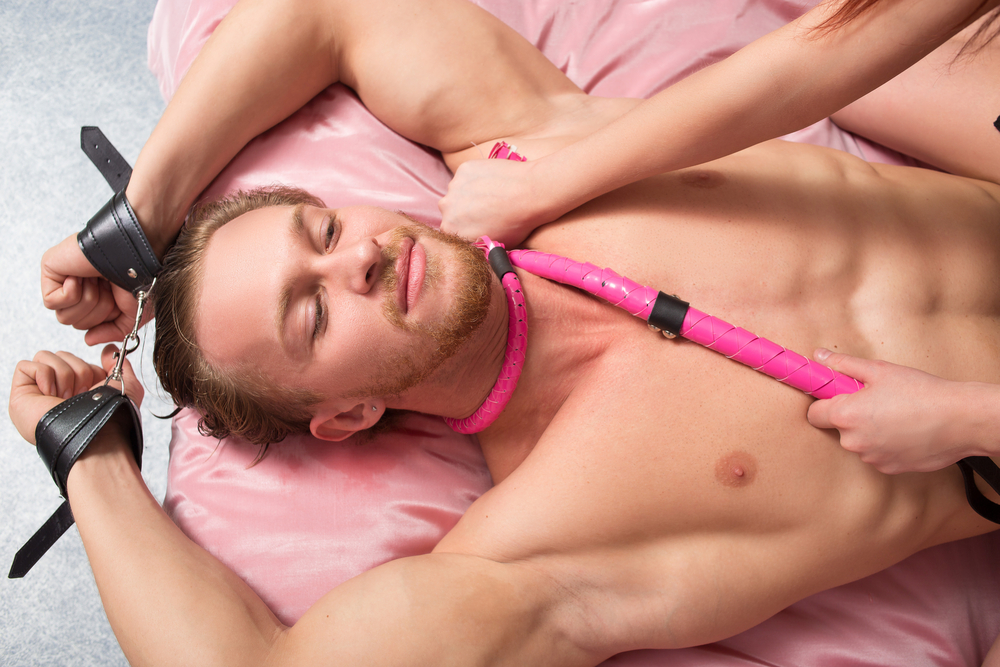 Dominance is a component of BDSM where one partner is psychologically or physically in charge of the other while the second partner is submissive. Both have agreed beforehand what is acceptable and how far things can go by choosing a safe word. Both partners have equal say before and after that, or sometimes it's the submissive partner who outlines what they would like to have happen. .
Anyone engaging in Dominant play needs to have a clear understanding of consent, responsibility and human anatomy. A poorly placed slap or hair pull at the wrong angle land someone with serious head or neck injuries, which would set the relationship way back in terms of trust.
There needs to be a lot of trust and communication build up before, during and after such encounters. We recommend you to seek advice from experienced members of your local BDSM community.
If you're interested in Dominance, also have a look at:
Sadomasochism
,
Spanking
,
BDSM
Discussions and topics about Domination
I was talking to some friends, and we ended up on the topic of anal sex lol. One of my friend said it's only for gays, but then another (male) friend says that "only the bottom is really gay" ?? Lol I ...
Yes to have a person address you as their Master or Mistress is a true gift...for some reason they choose to submit to you...they expect you to fulfill their need ...yes they are submissive to you wil ...
Spanking the monkey, five knuckle shuffle, hand shandy: call it want you want, masturbation is something ALL guys do on a regular basis, but it still remains somewhat of a taboo. A quick round robin ...
Articles about Domination
Most of us on online dating sites have gotten them—the dreaded dick pics—including some of my heterosexual male friends. Which always seemed odd to me. Do people even read the 'about me' sections of d ...
So the year is almost done and the only remaining month is December, the month of Christmas shopping, staff parties and family gatherings. Even if you love all those things, I am sure you are hopeful ...
Sex columnist, photographer and sex blogger Molly Moore responds to a reader who's afraid to go outside their sexual comfort zone. How do you go about sexual experimentation and comfort zones with you ...
Members who are looking for Domination
Similar terms for Domination
Similar terms: Dom, FemDom, Master, Domina, Dominus, Lord, Mistress, BDSM, Domination Games, Orgasm Control, Top, Bottom, Forniphilia, Dominant, Restraints,