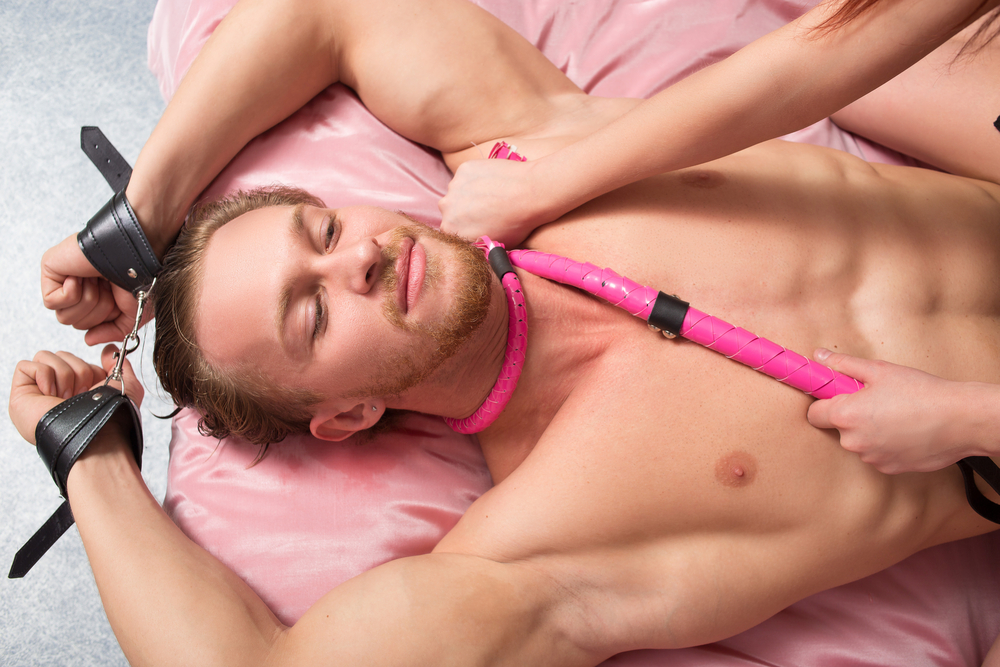 Dominance is a component of BDSM where one partner is psychologically or physically in charge of the other while the second partner is submissive. Both have agreed beforehand what is acceptable and how far things can go by choosing a safe word. Both partners have equal say before and after that, or sometimes it's the submissive partner who outlines what they would like to have happen. .
Anyone engaging in Dominant play needs to have a clear understanding of consent, responsibility and human anatomy. A poorly placed slap or hair pull at the wrong angle land someone with serious head or neck injuries, which would set the relationship way back in terms of trust.
There needs to be a lot of trust and communication build up before, during and after such encounters. We recommend you to seek advice from experienced members of your local BDSM community.
If you're interested in Dominance, also have a look at:
Sadomasochism
,
Spanking
,
BDSM